Transfer of DI Accreditation Functions to the Australian Commission on Safety & Quality in Health Care
12 July 2021
The Australian Department of Health has advised that, further to a request from the Minister for Health and Ageing, it has been working with the Australian Commission on Safety and Quality in Health Care (the Commission), and consulting with key stakeholders, to transfer functions that support the pathology and diagnostic imaging accreditation programs to the Commission.
The Department and the Commission now have a formal arrangement in place to give effect to this transfer; this arrangement commenced on 1 July 2021.  The initial period will be an establishment phase, followed by the Commission providing:
continued support of the expert accreditation committees in the development and maintenance of accreditation standards and guidance,
operational oversight of accrediting agencies, and
advice related to accreditation standards.
The Department will retain policy and regulatory responsibilities associated with the accreditation programs.  For diagnostic imaging, Services Australia will continue to administer the Location Specific Practice Number (LSPN) Register.
For detailed information, please see the Department's letter of 8 July 2021.
Revised AANMS Constitution and Member Code of Conduct
The AANMS's revised Constitution and Member Code of Conduct were ratified at the Association's Annual General Meeting held on 18 June 2021; pdf copies can be downloaded from the following links:
Queen's Birthday Honours 2021
The AANMS warmly congratulates the following Fellows who have received honours in the 2021 Queen's Birthday Honours list:
Member (AM) in the General Division:
Dr John T Andrews VIC
For significant service to nuclear medicine, and to professional societies.
Medal (OAM) in the General Division:
Dr Alexander Douglas Levendel NSW
For service to cardiology and nuclear medicine
Among his many achievements, Dr Andrews is one of the founding members of the AANMS (formerly the ANZAPNM), and is a long-standing Honorary Life Fellow of the Association.
Dr Levendel has been a long-standing member/Fellow of the Association, and a Life Fellow since 2015.
AANMS 2021 Registrar Research Award Paper Published
21 June 2021
Congratulations to Dr Evyn Arnfield, winner of the 2021 AANMS Registrar Research Award, and colleagues for the publication of the Award-winning paper, "Clinical insignificance of [18F]PSMA-1007 avid non-specific bone lesions: a retrospective evaluation", in the European Journal of Nuclear Medicine and Molecular Imaging.
To view the full paper, please go to https://rdcu.be/cmG0v (note this is a view-only copy).
To view the abstract with an option to purchase a copy of the paper, please go to http://link.springer.com/article/10.1007/s00259-021-05456-3
ANZBMS Clinical Densitometry Course:  18 – 19 September 2021
Registration is now open for the next ANZBMS Clinical Densitometry Course, to be held online over 18 – 19 September 2021.
To register, and for additional information, please go to the ANZBMS website at:  https://www.anzbms.org.au/anzbms-bone-densitometry-course.asp
AANMS submission to Review of Supervision of Nuclear Medicine Imaging, including PET services under Medicare, Discussion paper
In July 2020 the Department of Health released a discussion paper on the review of supervision of Nuclear Medicine imaging, including Positron Emission Tomography (PET) services under Medicare. AANMS consulted with members on the content of the AANMS submission and the responses to include in the consultation questions in the discussion paper.
The AANMS cover letter to the discussion paper is available here
The AANMS response to the consultation questions is available here
AANMS Pre-Budget submission on the economic case for indexation for nuclear medicine
2 February 2021
AANMS has made a submission to Federal Treasury as a part of the 2021-22 Federal Budget consultations. The focus of this submission from AANMS is on indexation for nuclear medicine and particularly the economic cost of the lack of indexation.
AANMS engaged Synergies Economic Consulting to develop the case for the Federal Government to restore indexation for Nuclear Medicine. Click on the link to access the report Economic cost of lack of indexation for nuclear medicine.
The lack of indexation of Medical Benefits Schedule (MBS) fees for nuclear medicine services since 1998 has meant increasing pressure on nuclear medicine providers as we struggled to provide contemporary and equitable services to our patients despite ever increasing across the board costs. While most imaging items received indexation last year, nuclear medicine was inexplicitly left out. After more than 20 years, indexation to cover the inflationary component of increased healthcare costs associated with salaries and wages, practice, and procedural costs is necessary to achieve the objectives of the MBS regarding supporting access to professional medical services.
The current policy freeze on indexation for nuclear medicine services means the burden of cost inflation for these set of services has been shifted onto patients and providers. Providers face the unpalatable options of limiting investment in their speciality, limiting provision of the more poorly renumerated tests or shifting the cost gap onto patients. This can make nuclear medicine procedures uncompetitive against better reimbursed tests, particularly when they can be bulk billed.
The report developed by Synergies Economic Consulting for AANMS does not provide a full financial assessment of indexation. The Government has the resources to undertake this, as has been done for the application of indexation for other areas of the MBS. The report demonstrates the case for the need for indexation by demonstrating the impact the lack of indexation is having on patients and the nuclear medicine profession.
The submission recommends that the 2021-22 Federal Budget commit resources through the Department of Health to undertake the work to determine the levels of indexation required and the timeframe for this to be applied, with this work to begin implementation in the 2022-23 Federal Budget.
Vale Professor Michael Quinlan AO
Physician and Nuclear Medicine Physician
(22.05.1938 – 02.10.2020)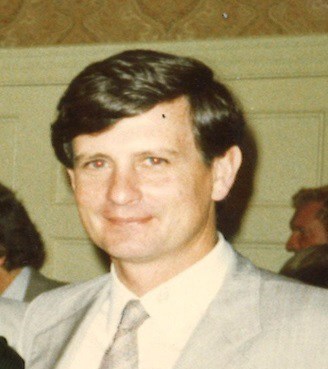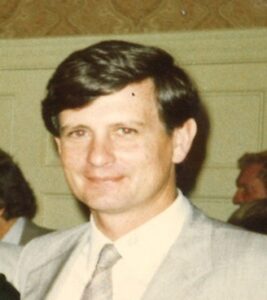 Professor Michael Quinlan was a pioneer of Nuclear Medicine. He was the first Nuclear Medicine Physician in Western Australia, having trained in Nuclear Medicine at Johns Hopkins University, Baltimore under the guidance of Dr Henry Wagner. He worked initially at Royal Perth Hospital in the Department of Medical Physics and he then established the Nuclear Medicine Department at Sir Charles Gairdner Hospital in 1970. He later also established Nuclear Medicine at St John of God Hospital.
Professor Quinlan was committed to education and training, and he established the first Nuclear Medicine registrar training program in WA. He was a foundation member and committee member of the Australian and New Zealand Society of Nuclear Medicine (formed in 1969).
In addition to his commitment to Nuclear Medicine, he made significant contributions to many WA health organisations and universities including Notre Dame (Foundation Dean of College of Health 1999, Chancellor 2008-2011), Adjunct Professor at the University of Western Australia, Fellow of Royal Australian College of Physicians (awarded College medal 1998), Director of Medical Teaching Unit St John of God Hospital, Emeritus Consultant Sir Charles Gairdner Hospital. In 2018 he was awarded the Order of Australia for his work in medicine and clinical services.
Professor Quinlan had a lifelong commitment to medicine, particularly in teaching and education, however those that worked with him reflect on his genuine care and compassion for patients.
Professor Quinlan passed away after a brief illness in October 2020.
Ros Francis FRACP FAANMS, 14 January 2021
AANMS and ANZSNM submission to House of Representatives Standing Committee on Health, Aged Care and Sport Inquiry into the approval processes for new drugs and novel medical technologies in Australia
AANMS and ANZSNM made a joint submission to the House of Representatives Standing Committee on Health, Aged Care and Sport Inquiry into the approval processes for new drugs and novel medical technologies in Australia.
The inquiry has a focus on the treatment of rare diseases and conditions where there is high and unmet clinical need. It consider s Australia continuing to be well positioned to access new drugs and novel medical technologies in a timely manner and respond to emerging global trends.
The joint submission noted Australia has an opportunity to develop a new industry of national significance and has the foundations for a very strong competitive advantage compared to other countries in the development of novel radiopharmaceuticals and theranostics. This could become a significant national industry generating economic returns, employment and expertise. It would also give Australian patients early access to the latest treatments in trials and novel therapies.
The submission also recommended consideration should be given to a new "class" of "drug" that is a "radiopharmaceutical".
The submission is available to be viewed here AANMS ANZSNM submission to HOR inquiry into new drugs & novel technologies FINAL or on the Committee website https://www.aph.gov.au/Parliamentary_Business/Committees/House/Health_Aged_Care_and_Sport/Newdrugs
Impact to ANSTO Nuclear Medicine Supply
18 November 2020
ANSTO have advised that there will be a delay in the restart of ANSTO's OPAL reactor due to an anomaly identified in scheduled maintenance.  This will impact nuclear medicine product supply from 23 November 2020 onwards.
Some members may have already received an email communication from ANSTO.
The ANSTO website lists the affected products and has further details on the situation.
ANSTO have advised it will be at least four weeks before full domestic nuclear medicine supply is available.
ANSTO is currently working with the international nuclear medicine community to source supply of Molybdenum-99 and Iodine-131. However, from 30 November even if the supply is secured, they expect less than 50 per cent of usual supply.
The Nuclear Medicine Working Group has met to discuss the issue and the AANMS, ANZSNM and RAINS representatives have emphasised the importance of planning any supply reductions given the impacts on practitioners and patients.
ANSTO Customer Service will be in contact with customers to discuss a supply plan for 23 November onwards. The ANSTO customer service contact number is 1800 251 572.
Please check the ANSTO website for updates. AANMS will also provide members with any updated information that is available.
AANMS signs up to guide for empowering patients with information to understand medical costs
22 September 2020
The AANMS is a part of 12 medical groups who have joined the AMA and 16 existing leading medical organisations to sign up to a guide aimed at empowering patients with important information to understand medical costs.
Informed Financial Consent: A Collaboration Between Doctors and Patients is a guide that gives patients confidence to discuss and question fees with their doctors before treatment, lessening the chance of unexpected bills afterwards.
The guide is available here Informed-financial-consent-September 2020-v2
URGENT REVIEW NEEDED OF MEDICARE CARDIAC CHANGES
18 September 2020
The Presidents of peak medical associations have united to write to Health Minister Greg Hunt, calling for an urgent review of Medicare changes to cardiac diagnostic services that are leaving patients out of pocket and at risk of missing out on care.
The associations, representing GPs and other specialists, nuclear medicine specialists, pathologists, diagnostic imaging specialists, radiologists, and rural doctors, have told Minister Hunt that their advice was ignored when the changes were first proposed as part of the Medicare Benefits Schedule (MBS) Review.
"Patients who have previously received cardiac diagnostic services by a general practitioner, nuclear medicine specialist, or pathologist are either no longer funded to receive those services, will face higher out-of-pocket costs, or will only access those services in limited circumstances," AMA President, Dr Omar Khorshid, said today.
"Coronary heart disease is the leading cause of burden of disease in Australia, and is higher in regional and remote areas than in major cities.
"Cardiovascular disease deaths are the greatest contributor to the mortality gap between Aboriginal and Torres Strait Islander Australians and other Australians.
"It makes no sense to make patients pay more, or have to be referred to a non-GP specialist, to have a basic heart test."
Minister Hunt has indicated that some of the changes will be reviewed next year, but the Presidents said that will be too late.
"Several of the changes will significantly reduce patients' access to prompt and appropriate cardiac diagnostic services," the letter warns.
"These changes have occurred through a fundamentally flawed review, consultation, and implementation process.
"Insufficient regard was had for the range of other medical providers who are vital in providing comprehensive cardiac diagnostic services to patients.
"This includes general practitioners who are trained and experienced to provide the services that have now been restricted. They have a key role in being at the centre of a patient's care, and enabling timely access to care.
"Nuclear medicine specialists and pathologists, including those within admitted hospital settings, are now also restricted from providing care that is accepted as clinical best practice and that supports and complements the services of cardiologists.
"We understand that you intend reviewing some of the cardiac diagnostic changes in six months' time. In our view, this review will be too late.
"During this time, patient access to care will be compromised, and some patients will also face higher costs.
"Care that could easily be provided in a primary care setting will now need to be referred, and this will inevitably result in increased costs to the MBS.
"We know that access to non-GP specialist services in some rural and metropolitan areas is limited, and that the viability of some diagnostic imaging practices in these areas is also under threat."
The signatories include the AMA, the Royal Australian College of General Practitioners (RACGP), the Australasian Association of Nuclear Medicine Specialists (AANMS), the Australian College of Rural and Remote Medicine (ACRRM), Australian Pathology, the Australian and New Zealand Society of Nuclear Medicine (ANZSNM), and the Australian Diagnostic Imaging Association (ADIA).
Background
On 1 August, the MBS replaced 18 cardiac test items and replaced them with 29 new items that changed which doctors can request tests, which tests they can provide, and for which patients.
Since 1 August, patients attending their GP for an ECG will only be paid a Medicare rebate of $19 instead of the previous rebate of $32.25.
GPs will no longer attract a rebate for producing a report or a clinical note for the ECG trace.
Almost all patients with suspected coronary artery disease must be referred for stress echo tests first, not a myocardial perfusion scan (MPS).
Stress echo tests may not provide the comprehensive information necessary for some groups of patients.
For medium-to-high risk patients, there will be a substantial increase in the volume of subsequent unnecessary and expensive tests, such as invasive coronary angiograms, to obtain the information that could have been acquired non-invasively using MPS.
Angiograms cost the health system an average of $1,500. Out-of-pockets for patients for the actual procedure are low – about $10 – however, they usually need to be admitted to hospital, so could be up for an excess payment to their insurer.
Nationally, in 2016-2017, 64 per cent of cardiac stress tests and imaging were requested by GPs, 26 per cent by cardiologists, and 10 per cent by other health professionals.
2020 AANMS Registrar Research Award – Winner Announcement
21 August 2020
The AANMS would like to congratulate to Dr Shyam Sankaran on winning the 2020 AANMS Registrar Research Award for his presentation Excellent suppression of physiological myocardial FDG activity in patients with cardiac sarcoidosis prepared with a 24-hour high fat very low carbohydrate diet and prolonged fasting.
Dr Sankaran undertook the research for this presentation while completing his first year of nuclear medicine training at The Alfred Hospital in 2019, and is currently completing his advanced training at Monash Health in Melbourne.
The AANMS would like to congratulate all the Award Entrants and acknowledge their work in applying and presenting. Thank you to the judging panel and all others involved.
The AANMS would also like to thank ANZSNM in providing the platform for the Awards and presentations, and in making the Annual Scientific Meeting possible via the online platform.
PET and the Comprehensive Facility Requirement
29 June 2020
The Australasian Association of Nuclear Medicine Specialists (AANMS)  has been made aware of several enquiries to the Department of Health regarding PET services.  The AANMS would take the opportunity to note that:
Clause 2.4.2 in the Diagnostic Imaging Services Table Regulations (DIST) requires Medicare funded PET services to be performed in a 'comprehensive facility'. Comprehensive facility is defined in Part 3 of the DIST as 'a facility where all of the following services are performed (whether or not other services are also performed) : PET, computed tomography, diagnostic ultrasound, medical oncology, radiation oncology, surgical oncology and x-ray'.
Further, clause 2.4.5 in the DIST requires the owner or operator of PET equipment to make a written declaration to the Chief Executive of Medicare that the place where Medicare funded PET services are provided, is a 'comprehensive facility'. In making such a declaration, the owner or operator is asserting that all elements of the requirement have been met.
The intention of the 'comprehensive facility' requirement is to ensure that the services required for cancer diagnosis and treatment are provided in a location that allows patients to have access to high quality, multi-disciplinary care. Ready access to imaging, and the specialists reporting these images, facilitates the multidisciplinary team (MDT) process and allows for consistency of reporting and regular feedback.  Best practice for PET provision and interpretation is best achieved when the scans are able to be assessed in light of other relevant factors of patient history and treatment options.
To achieve this, PET services are hospital or cancer-centre based where there is a formal network of patient care. When the 'comprehensive facility' definition was reviewed in 2018 by the Diagnostic Imaging Clinical Committee (DICC) of the Medicare Benefits Schedule (MBS) Review Taskforce, the DICC agreed the definition should be retained to prevent the proliferation of low-quality PET services without the context of appropriate cancer service provision. The DICC also agreed that PET should be performed in a hospital setting with the involvement of the patient's referring doctor where appropriate.
All Medicare funded diagnostic imaging services, including PET services must be rendered from a practice accredited under the Diagnostic Imaging Accreditation Scheme (DIAS).
Ultimately, it is the responsibility of individual business owners to undertake their own due diligence. If it is your intention to establish a practice providing Medicare funded PET services, you will need to ensure that the operational arrangements meet the legislative requirements.
The AANMS supports these measures which are designed to ensure best practice in PET service provision. We would also take the opportunity to strongly reinforce our support for personal supervision in nuclear medicine and PET and our belief that personal supervision provides a better imaging outcome and improved patient care.
AANMS Elects New President Dr Geoff Schembri
8 May 2020
On 8 May 2020 the AANMS held their Annual General Meeting. The meeting elected the new Board for the next two years – 2020-2022.
The New AANMS President is Dr Geoff Schembri FRACP FAANMS (NSW). Geoff was previously Vice President of the AANMS.
The AANMS Board members for 2020-2022 are:
President
Dr Geoffrey (Geoff) Schembri FRACP FAANMS (NSW)
Vice-President 
Associate Professor Sze Ting Lee FRACP FAANMS (VIC)
Honorary Treasurer 
Dr Michelle Nottage FRANZCR FAANMS (SA)
Immediate Past President 
Associate Professor Paul Thomas FRACP FAANMS (QLD) (ex officio)
DIRECTORS
Associate Professor Nathan Better FRACP FCSANZ FAANMS (VIC)
Dr Scott Beuzeville FRACP FAANMS (NSW)
Dr Samuel (Sam) McArthur FRANZCR FAANMS (VIC)
Dr Lisa Tarlinton FRANZCR FAANMS (NSW)
Dr Elizabeth Thomas FRACP FAANMS (WA)
Dr Eva Wegner FRACP FAANMS (NSW)
Therapeutic Goods Amendment (Radiopharmaceutical and Radiopharmaceutical Active Ingredients) Regulations 2020
In April the AANMS wrote to the Federal Minster for Health Greg Hunt requesting, under his powers in the Therapeutic Goods Act Section 18A Exemption because of emergency, to remove the current restrictions to supply within the same State or Territory, and also the restriction to only supply hospitals or public institutions.
On 2 May the Therapeutic Goods Amendment (Radiopharmaceutical and Radiopharmaceutical Active Ingredients) Regulations 2020 came into effect. The purpose of the Regulations is to enable public and private hospitals and public institutions that do not hold a manufacturing licence under the Act to manufacture radiopharmaceuticals or radiopharmaceutical active ingredients (RAI) for the treatment of a patient in another State or Territory, so that the radiopharmaceuticals or RAI can be transported to the patient in a timely manner. This eliminates the need for patients to travel interstate for diagnosis or treatment.
As AANMS advocated for, the exemption is necessary to facilitate the continued supply of radiopharmaceuticals to patients around Australia which has been negatively impacted by the unforeseen reduction in commercial flights between Australian capital cities caused by the COVID-19 emergency.
Where a hospital or institution is able to obtain sufficient supplies of radiopharmaceuticals or RAI from a manufacturer licensed under the Act, the radiopharmaceuticals or RAI should be obtained from that licensed manufacturer. The exemptions will apply for the duration of the COVID-19 outbreak.
To see the full Explanatory Statement https://www.legislation.gov.au/Details/F2020L00544/Explanatory%20Statement/Text 
To see the full Therapeutic Goods Amendment 2020 https://www.legislation.gov.au/Details/F2020L00544
MBS Diagnostic Imaging and Related Changes Effective 1 May 2020 – Item 61505 and PET
As the reimbursement rate for the PET item numbers was set prior to the PET/CT era, the AANMS has successfully made the case with the Department of Health that item 61505 should be extended to PET because of the additional time and cost of providing this service. Item 61505 will be co-claimable with PET items from 1 May 2020.
Item 61505 (CT scan performed at the same time and covering the same body area as single photon emission tomography for the purpose of anatomic localisation or attenuation correction where no separate diagnostic CT report is issued and only in association with items 61302 – 61650) has until now been limited to SPECT only.
Note that the existing DOTA PET item number currently includes the 61505 equivalent $100 fee and this items' fee will be reduced by $100 to allow 61505 to be claimed with all PET studies, including the DOTATATE PET items.
For an overview of the changes go to Diagnostic imaging and related changes effective 1 May 2020